Basic Concepts of Digital Marketing
Note: All participants will get a digital certificate from Thriving Skills Limited. Must set up your first name, last name, and display name from settings of your profile for your certificate. Don't click on the "FINISH COURSE" button. If you click on the "FINISH COURSE" button then the webinar will be finished and a Certificate will be generated. COURSE INSTRUCTOR Ashraful Insan Evan COURSES OF THIS INSTRUCTOR Bringing Brand to Life Branding in Action Marketing Miracles to revive the economy in pandemic Fundamentals of Brand Management Wow Factors in Advertising Basic Concepts of Digital Marketing
Note:
All participants will get a digital certificate from Thriving Skills Limited.
Must set up your first name, last name, and display name from settings of your profile for your certificate.
Don't click on the "

FINISH COURSE

" button.
If you click on the "FINISH COURSE" button then the webinar will be finished and a Certificate will be generated.
COURSE INSTRUCTOR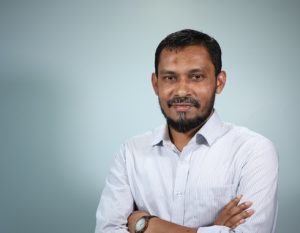 COURSES OF THIS INSTRUCTOR