Overview of the training:
In today's globally competitive environment; organizations survive by leveraging their often complex supply chains to provide value to customers. Organizations must be able to provide the right goods and services to the right customers, in the right quantity, in the right place and time, and at the right costs. Failure to do so could have a significant negative impact on the bottom-line.
Supply Chain Management (SCM) is the design, planning, execution, control, and monitoring of supply chain activities with the objective of creating net value, building a competitive infrastructure, leveraging worldwide logistics, synchronizing supply with demand, and measuring performance globally.
Supply chain management deals with inputs, conversion, and outputs. A supply chain consists of three types of entities: customers, a producer, and the producer's suppliers. Supply chain management oversees and optimizes the processes of acquiring inputs from suppliers (purchasing), converting those inputs into a finished product (production), and delivering those products – or outputs – to customers (fulfillment).
Supply chain managers decide where to locate manufacturing and distribution facilities, how to route goods and materials among those facilities, and from which parts of the world to source the inputs.
Who should attend?
The professionals engaged in Supply Chain, Export, Import, Procurement, Logistics, Distribution, Shipping, Freight Forwarding, Customs, Courier, Supply, Marketing, Specially Fresher, Post Graduate Business Students, SCM Training and more those are involved in Private Sector, Public sector, and Nonprofit organizations (NGOs)
Objectives of this training:
Explain the modern concept, tools, models, and analysis of SCM and LM
It aims to provide participants foundational and advanced knowledge on how to tackle, resolve, and manage myriad complex problems and issues that confront supply chain managers.
The purpose of the course is to recognize the interrelationship of supply chain functions and to understand how all parts of the supply chain work.
Professional involves in Supply Chain Management(SCM) as they can minimize cost
Supply the products and services to the right places at the right time  and satisfy the customer
Learning Methodology:
Online Lecture & discussion
Powerpoint Presentation
Peer learning
Online Group work and presentation
Experience sharing
Buzz and simulation games
Case study exercises
Video clip
Training Contents:
Real meaning of Supply Chain Management (SCM)
Real meaning of Logistics Management
Contributors in Supply Chain
Local, International and Global Supply Chain Management
Major Supply Chain activities of an organization
Supply Chain Departmental Functions
Importance and Benefits of SCM
Taking Competitive advantage through Supply chain
Supply Positioning Model analysis
Supplier and Supplier Country Analysis
Buyer and Buyer Country Analysis
Supplier Perception Model analysis
Life Cycle Cost analysis
Suppliers Offer Analysis (selecting the best offer)
Supply Chain System /Procedure in Manufacturing Organization
Supply Chain System /Procedure in Trading Organization
Requirement Planning in Supply Chain
Negotiation techniques in Supply Chain
Required Negotiation skills in the purchasing field
Quality of Successful negotiators
How to make a good contract in Business
Avoiding contractual default
Settling Disputes in Supply Chain : Dispute Resolution Method
Procurement Management (Local, International and Public Procurement Method)
Principal payment methods in Supply Chain
Logistics drivers
Inventory management
Transportation Management
Packaging
Warehousing
Distribution Management
Supply Chain Performance Management
Learning Check
SCM CASES, EXERCISES, VIDEO, GAME, ROLE PLAY
Note:
After completing every lesson click on the "COMPLETE" button the go to the next lesson.
Must set up your first name, last name, and display name from settings of your profile for your certificate.
don't click on the "FINISH COURSE" button.
If you click on the "FINISH COURSE" button then the course will be finished and a Certificate will be generated.
More details: https://thrivingskill.com/faqs/
Training Instructor: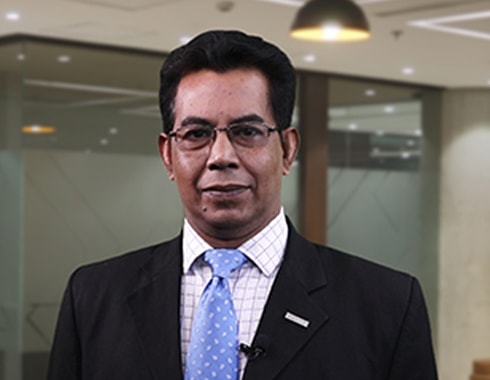 Courses of this Instructor:
Course Features
Lectures

0

Quizzes

0

Duration

05 hours

Language

Bangla

Students

0

Certificate

Yes

Assessments

Yes