Schedule:
15th & 16th April 2022
Time: 09.30 AM (Dhaka)
Training Contents:
Stories are the most impactful from where a learner can understand and remember the training topics for a long period. You can also recall how many times you have attended a training session that developed with stories – if you get earlier – you must a luckier and can compare the benefit of stories versus fact-based training.
Pharmaceutical sales is very different from consumer-based selling and there are many different stakeholders are involved to be managed to generate a prescription to sales. The course has been designed considering the current trend and challenging situation of the market embedded with the vast experience of the trainer worked in sales and marketing for the last 17 years.
Learning Objectives
– To understand the Pharma market and its importance in this market
– To understand the core skills and competencies to be succeed
– To understand the psychology of buyers or customers (doctors/chemists)
– How emotional intelligence will leverage the buying process
– Understanding the non-verbal communication
– Understand the growth strategy of assigned territories
– To understand the behavior that drives sales
– To understand career development strategies
Who will benefit?
– Front line sales representatives
Team leaders to know the advanced techniques
– Executives of the product management department would like to understand the sales techniques
Course Outline:
Session 1: Introduction, Market Overview & Roles
– Overview of Bangladesh Pharmaceutical Industry
– Key Accountabilities of Pharmaceutical Sales Professionals
– Core competency of a pharmaceutical salesperson
– Essential Qualities of a Good Sales Professional
Session 2: Basic of Sales and Impactful Strategies
– Meaning of Selling
– Selling and Persuasion Skills
– Know Your Market
– Know YOUR Products
– FEATURES AND BENEFITS
– POD vs POP – Case Discussion
– Analyzing Competitors
– Practice session
Session 3: Selling Process – Part 1
– Planning
– Pre-call preparation
– Targeting & Segmentation
– Meet the customer
– Approaching
– Asking Questions (Probing)
– Practice Session
Session 4: Selling Process – Part 2
– Psychology of Selling
– To Buy is Human
– Buyers Need and Want
– Evaluating Customer Attitudes
– Address Objections when you find a hidden concern
Session 5: Basic Communication Skills
– Communication
– Non-verbal Communication
– Verbal Communication
– Verbal Buying Signals
– Verbal Rejection Signals
– PSYCHOLOGY OF FAILURE (Depression)
Session 6: Motivation and Drive
– BE 80 PERCENT POSITIVE – WHY?
– ABC of Selling
– How can you keep the growth of your territory?
– Sales Drive
– CASE DISCUSSION
– Learning Pyramid
Notice:
The certificate will be available on the next day of the live sessions.

Videos of this training will be available on our website

7 to 10 working days

after the live session.
We will send an email with all information from " [email protected]". Make sure this email is a safe sender to get all the information.
This online live training will be conducted on

Google Meet or Zoom.

You will find the live training information in Lecture 1.1 Live Training Information, after 14th April 2022.
The Documents will be available here after the live sessions. ­­­­
Instruction to download the documents:

Log in> Profile> All> "Course Name"> Lecture 1.1 Class Materials> Course Name.

Keep eyes on your email (you're registered with) for all kinds of notifications regarding the session.
Knock us on messenger for assistance
Note:
After completing every lesson click on the "

COMPLETE

" button the go to the next lesson.
Must set up your first name, last name, and display name from settings of your profile for your certificate.

[Log in> Profile> Settings> General> Fill up the required fields> Save Changes ]

• Do not click on the "

FINISH COURSE

" button without watching all the videos.
After watching all the videos click on the "

FINISH COURSE

"button then the Certificate will be generated.
More details: https://thrivingskill.com/faqs/
Training Instructor: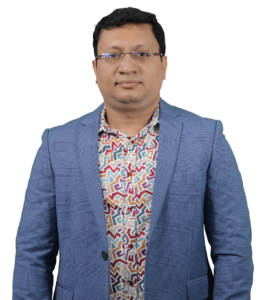 Courses of this Instructor:
Winning Habits: Secret Of Success
Course Features
Lectures

1

Quizzes

0

Duration

06 hours

Language

Bangla

Students

1

Certificate

No

Assessments

Yes