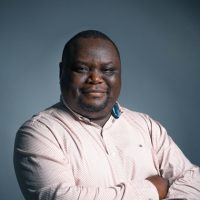 Justus Oguna
Certified Blockchain Expert, International MIS & IT Advisor for Social Protection Programs
Justus Oguna is an MIS & IT Advisor for Social Protection Programs, Certified Blockchain Expert and Certified AWS Practitioner. He started his career as Web Developer in Kenya. Then he gradually worked as Software Developer, IT Associates, Senior Database Engineer, MIS Coordinator, MIS Specialist, Team Leader And Senior business Process Specialist, International MIS and E-Payment Consultant, IT Specialist, MIS Specialist, MIS and IT Advisor in different organizations of Kenya, Uganda, Ghana, Egypt and Bangladesh.
His area of specializations are AWS Certified, Blockchain Certified Expert, Data Science Specialist (R, SAS, Python, Machine Learning, Tableau), Big Data Hadoop and Spark. He has the expertise on multi-disciplinary IT infrastructures like Web Design, Operating Systems, Databases, Report Generators, Programming Languages & Data Manipulation Languages.
His present position is MIS Advisor/Expert in Maxwell Stamp PLC UK Ltd.
About a period of two decades, Justus has successful track records of professional experience in developing, piloting, testing and monitoring Open Source web-based Management Information Systems (MIS) in public sector including MIS for social protection (social security and social safety net) program. In that period he has vast experience of 8 years on programs funded by bilateral and multilateral development partners, such as DFID, UNICEF, DFAT, Irish Aid, World Bank in several countries including Bangladesh, Uganda, Ghana, Kenya and Egypt. Also worked in Somaliland in development of Nerad Somaliland Online Early Warning System. He also has a decade plus years of experience leading IT project teams e.g. leading the design and implementation of the successful pilot project of the Bangladesh Government to Persons (G2P) Payment System of Social Protection (Social Security, Social Safety Net) Cash Transfer Beneficiaries whereat cash from Treasury accounts in the central bank is directly transferred to beneficiaries' accounts without going through intermediary payment service providers.
Justus has proven experience with staff training in system development and implementation, gained while forking at 8 assignments undertaken in last 8 years.
Justus Oguna is a reputed Resource Person for Management Information System & IT solution advice as well as Blockchain Program. He has taken part in various private and Government projects related MIS and IT. This made him expert in practical knowledge which helps participants a delightful conversation with the trainer.
He has membership of professional bodies of AWS Cloud Computing, BlockChain Council, Project Management Institute (PMI) member, Member of Socialprotection.org, Microsoft Certified Professional Member, Mysql Developers Online Membership, MIS Consultants Online Membership, Project Managers Network Online Membership.