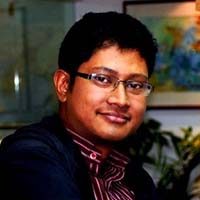 kaisar Mahmud
Occupational Health & Safety Specialist
Mr. Kaisar Mahmud is an Occupational Health & Safety Specialist having a wide experience in different fields. He started his carrier in Pipeliners Limited, a local contractor of Chevron Bangladesh, and gathered experience as a Health, Environment & Safety (HES) Engineer in the Oil & Gas Industry. Afterward, he joined ACI Godrej Agrovet Private Limited as an Occupational, Environment, Health & Safety (OEHS) Engineer. He was aligned with GAVL Bangladesh Safety Team and represented Bangladesh to Godrej Industry of India in Health & Safety expects of his company. There he gathered a vast experience in workplace health and safety by attending several pieces of training, conferences, and seminars.
Mr. Kaisar graduated from the Islamic University of Technology (IUT) in Mechanical & Chemical Engineering and afterward he completed his master's degree from South Korea in Advance Materials Engineering and enriched him with research experience. He has several publications both in the field of engineering and safety and willing to contribute more. He also has experience in ISO 9001 certification procedure and OHSAS 18001.
Specialties: Occupational Health & Safety, Workplace health & Hygiene, Hazard Identification & Risk Analysis, Training and development, ISO 9001 & OHJSAS 18001, Resistance Spot Welding (M.Sc. research), Research.