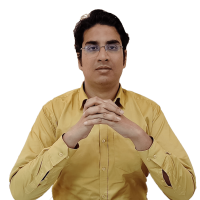 Mr. Sayem Mohammad Hanif
Import & Export Trading Consultant
Mr. Sayem Mohammad Hanif is the commercial head of Atlanta Steel & Technologies Ltd. and also the import & export Trading Consultant of L&W International Industry Co., Ltd (100% Chinese Foreign Direct Investment Company in Bangladesh)
He started his career journey as a shipping agent in MGH Group and then moved to China in Guangzhou city, the trading hub of China, to work in the trading business. In China, he had the experience of visiting many factories, wholesale markets and exhibitions to buy products directly.
With around 10 years' experience working as a shipping agent, experience in China and the commercial department. He has the robust knowledge in importing any type of goods from any country.
With an MBA from University of Dhaka and diverse knowledge in trading, Mr. Sayem can share his practical knowledge to our enrolled students showing them how to make all the shipping documents to import and all the tips and tricks to import in minimum cost.