[smartslider3 slider="14"]
Bangladesh's Largest Excel Gathering Powered by Thriving Skills
Create Data Skills, a Data Culture, and employment opportunities with the use of Excel
World Class Excel content from Global Experts of Excel. Enjoy live sessions with them.
Take advantage of the opportunity to connect with one of the largest professional networks in Bangladesh.
Help yourself advancing your profession through Masterclasses, Online Courses, and free Panel Discussions with industry experts.
Excel Speakers from all around the world
Bangladesh Excel Summit is the largest Excel gathering in Bangladesh. Speakers from UK, USA, Canada, Australia, Brazil, Bangladesh, Nigeria, Azerbaijan, and Slovenia will join together and share their knowledge through Master Classes and Online Courses.
Be a part of the first virtual Bangladesh Excel Summit. Establish your organization as an industry leader. Increase your visibility to reach your target audience. Get featured in our press release after the event.
Showcase your products and services. Upload company information, videos, and any other marketing materials that grab attention. Event attendees will be able to view and download them for future reference.
FULL EVENT PACKAGE ON SALE NOW
Your all access pass to watch every session from the 2021 Bangladesh Excel Summit. Designed to take your Microsoft Excel skills to the next level, this is an opportunity not to be missed.
There are 3 main objectives we aim to achieve this year:
Making Data skills prevalent among business professionals.
Prevailing Data-driven culture in the business environment.
Enhancing employment opportunities by creating scope in the data field.
Almost 80% of the jobs in Business Organizations require a certain level of Microsoft Excel competency. This is very clear if we look at job requirements and advertisements. The Government of Bangladesh has also triggered on the point of developing skilled people to reduce unemployment.. We see Bangladesh Excel Summit as a virtual academy, where people gather together to learn the latest news, updates and insights from the world of Microsoft Excel. And we will not stop there. We would like to continue organizing accessible events on different topics after the end of the event, too. The entire team of Bangladesh Excel Summit truly believes that this event could help develop a truly skilled workforce in the country.
We are a global team, made up of Microsoft Excel professionals, e-learning solution providers, and virtual environment developers. You can read a little bit about who we are below.
Thriving Skills is the pioneer of the Online Learning Platform for Corporate Professionals in Bangladesh. Thriving Skills delivers On[1]demand online training to upskill and reskill employees with divergent industry expert insights. The proven solutions have already disrupted the Learning & Development industry in Bangladesh.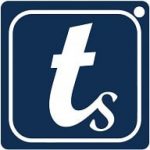 Microsoft is an American multinational technology company which produces computer software, consumer electronics, personal computers, and related services. Microsoft will be providing a Main Stage Keynote Speaker, as well as, a Panelist We are excited to be ac collaborating with Microsoft for this effort.
DATEL Productions Ltd. develop, design, produce & promote award-winning events that inspire people to grow professionally. Working at the cross-section of technology, people, and inspiration, DATEL creates uplifting learning experiences. Whether it's a conference, masterclass, or community gathering, it's always an experience that guests want to remember.
We are a global team, made up of Microsoft Excel professionals, e-learning solution providers, and virtual environment developers. You can read a little bit about who we are below.
Bangladesh Excel Summit Powered by Thriving Skills.