Training Contents:
Workshop Objectives
1. Giving every day of life a meaning
2. Conquering the fear about rizq
3. Initiate a thought process on problem-solving
4. Nurture teamwork
Workshop Outline
1. Why do we work?
2. What do we get by working?
3. Rizq: Ordained or Obtained?
4. How are we tested?
5. Why should we work?
6. What should be done?
7. How to add value to our work?
Note:
After completing every lesson click on the "

COMPLETE

" button the go to the next lesson.
Must set up your first name, last name, and display name from settings of your profile for your certificate.

[Log in> Profile> Settings> General> Fill up the required fields> Save Changes ]

• Do not click on the "

FINISH COURSE

" button without watching all the videos.
After watching all the videos click on the "

FINISH COURSE

"button then the Certificate will be generated.
More details: https://thrivingskill.com/faqs/
Training Instructor: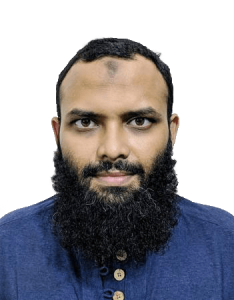 Course Features
Lectures

5

Quizzes

0

Duration

03 hours & 44 minutes

Language

Bangla

Students

13

Certificate

Yes

Assessments

Yes