Introduction
Why do some organizations fail to stay competitive in the market?
One of the most important reasons is that they have no Performance Management System that collects, Analyze, and Report Information regarding the performance of the organization. The purpose of developing a system for effective measuring of performances is to understand, adjust, and improve the business in all departments of the organization. Performance measurement enables effective organizations to express their success by numbers. Beside control function indicators of performances also have two other functions:
Developing and guiding function: they present a base for formulating and implementing the strategy of the organization
Motivation function: they induce management to fulfill goals and motivate all stakeholders to realize those goals and on the even higher level
Performance Measurements and Key Performance Indicators are the means to monitor the execution of the Strategy of the
Organization. It is, therefore, absolutely vital that organizations should have proper strategies and proper means of executing the strategies.
Course Objective:
Integrating performance measures in strategic and operational management systems
How to link Strategy to Operational Activities
Methods for developing and implementing a performance Measurement System
Provision of a practical resource kit for implementing performance measurements
Realize the benefits of utilizing an effective performance Measurement System
To understand the concept of Strategy and Strategy Execution
Address the human factors of implementing a performance measurement system
Course Outline:
Understanding Performance Management
Understanding of KPI
Characteristic of KPIs
Uses of KPI
Design KPI
Alignment of Strategy and KPI
Action for KPI
KPI: Myth
Learner Outcomes:
At the end of this course participants will be able to:
Clear Idea about KPI
How KPIs are aligned with Strategy
How to interpret business objective through individual performance
Training Method:
The training uses participatory methods such as on-line case studies, role play, open discussion, storytelling, and Audio-Video presentations, Brain Storming, Simulation, Lecture-Discussion Sharing/Participatory, Practical Problem Solving, Problem Solving,
Exercise:
Participants have the opportunity to learn by doing, learn from each other, and learn from the trainer.
For Whom:
All personnel involved in developing and implementing Performance Measures Advisors, planners, and others developing Scorecards and Dashboards Functional, Line and Operational Managers Process Improvement/Quality managers Project / PMO Managers
Language:
English and Bengali but the training is presented in English
Note:
After completing every lesson click on the "

COMPLETE

" button the go to the next lesson.
Must set up your first name, last name, and display name from settings of your profile for your certificate.
don't click on the "

FINISH COURSE

" button.
If you click on the "

FINISH COURSE

" button then the course will be finished and a Certificate will be generated.
More details: https://thrivingskill.com/faqs/
Instructor of this Training: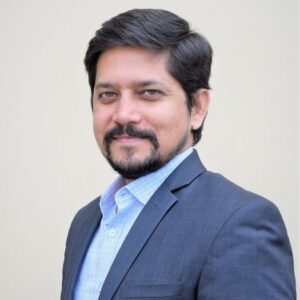 Hasan Taiab Imam
Course Features
Lectures

11

Quizzes

0

Duration

2 hours

Skill level

All levels

Language

Bangla

Students

103

Certificate

Yes

Assessments

Yes