Logistics Management
Overview of the training: Logistics Management course is designed and articulated to sharpen participants' knowledge and skills in managing Inventory, Warehousing, Transportation, and Distribution Management efficiently and successfully. Moreover, after completion of this course participants can find out GAP that ensures the best value of money invested by the individuals or organizations. Inventories are materials and supplies that a business or institution carries either for sale or to provide inputs or supplies to the production process. All businesses and institutions require inventories. Often they are a substantial part of total assets. Financially, inventories are very important to manufacturing companies. On …
Overview of the training:
Logistics Management course is designed and articulated to sharpen participants' knowledge and skills in managing Inventory, Warehousing, Transportation, and Distribution Management efficiently and successfully. Moreover, after completion of this course participants can find out GAP that ensures the best value of money invested by the individuals or organizations.
Inventories are materials and supplies that a business or institution carries either for sale or to provide inputs or supplies to the production process. All businesses and institutions require inventories. Often they are a substantial part of total assets. Financially, inventories are very important to manufacturing companies. On the balance sheet, they usually represent from 20% to 60% of total assets. Inventory Management ties up capital requiring handling uses storage space, deteriorates, sometimes becomes obsolete, requires insurance, incurs taxes, can be stolen, or gets lost.
The role of warehousing and storage has changed drastically as customer and vendor compliance issues have come to the surface and a greater emphasis has been placed on operations and customer satisfaction. There are more demands and expectations in today's industry. The management of warehousing operations requires a unique combination of engineering, IT, human resources, and supply chain skills. Warehousing may occur at several points in the supply chain & is one of the main drivers of cost and value.
Companies today are challenged to streamline their logistics management processes to maximize efficiencies, customer satisfaction, and profit margins. Transportation is regarded as a driver of logistics & supply chain efficiency & value
Transportation is the movement of people, animals, and goods from one location to another. Modes of transport include air, rail, road, water, cable, pipeline, and space. Transport is important since it enables trade between people, which in turn establishes civilizations. Vehicles traveling on these networks may include automobiles, bicycles, buses, trains, trucks, people, helicopters, and aircraft.
Packaging is usually the supplier's responsibility but the buyer can influence how it is done! Remember that weak packing will result in losses & damage but too strong packing will be unnecessarily expensive.
The management of resources and processes used to deliver a product from a production location to the point-of-sale, including storage at warehousing locations or delivery to retail distribution points. Distribution management also includes the determination of optimal quantities of a product for delivery to particular warehouses or points of sale in order to achieve the most efficient delivery to customers.
Companies today are challenged to streamline their Supply chain management processes to maximize efficiencies, customer satisfaction, and profit margins.
Notes:
After completing each lesson, you have to click on the "

COMPLETE

" button then go to the next lesson.
Must fill up your

first name and last name then set a display name

for your certificate.
You have to complete all quizzes with a

minimum of 70% correct answer

& within available Re-take.
Complete every lesson of this course serially.
Don't click on the "

FINISH COURSE

" button.
If you click on the "FINISH COURSE" button then the course will be finished, you will unable to complete the next lessons or remaining parts of this course and a Certificate will be generated.
Course Instructor: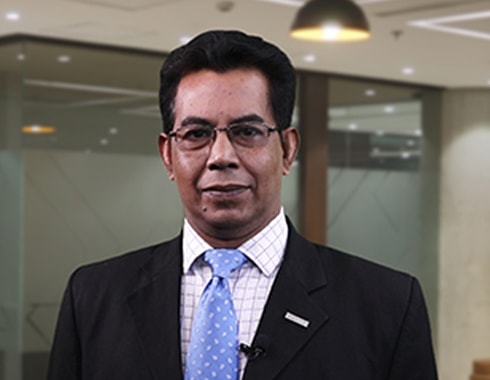 Courses of this Instructor: