Course Description
In this modern era, communication plays an important role in every aspect of our life. This skill is considered as the mother of all soft skills. In fact, without proper communication, no one can actually get the desired success in life. However, communication must have a common medium in order to be global and the English language is the only option to make it happen. But communicating in English can be a tough challenge for a person who is not that comfortable in the English language. 'Communicative English Language for All' is a course that has been designed specially to overcome this barrier. The course focuses on the receptive skills (Reading and listening) as well as the productive skills (Writing and speaking) so that anybody can get a full benefit out of it. This particular part of course, however, focuses on receptive skills only. At the end of this short and effective course, the participants will understand how to practice the English language to get efficient results in the shortest time possible.
Audience
From students to corporates, anybody and everybody are most welcome to join the course. 'Communicative English Language for All' focuses on formal and informal communication in the English language. Therefore, people of all ages can get the maximum benefit from it.
Pre-requisite
A person willing to enroll in this course must be able to read, write, and understand the basic English language.
Learning Outcomes
At the end of the course, the participants will be able to:
Use basic grammatical structures in English in their writing specifically for emails.
Learn the proper etiquettes of emails
Test him or her self with lots of quizzes
Practice speaking without getting help from others
Learn how to develop fluency in speaking
Apply tricks for better speaking
Assess his or her own performance through the final assessment test
Why This Course?
'Communicative English Language for All' specifically focuses on the communicative part of the English language. It will gradually build up your English language skills naturally and will make you a competent and confident user of the English language within a short time. As the course concentrates on all four skills of communication (reading, writing, listening, and speaking) the participant will feel very assured after completing the course.
Notes:
After completing each lesson, you have to click on the "

COMPLETE

" button then go to the next lesson.
Must fill up your

first name, last name, and display name

for your certificate.
You have to complete all quizzes with a

minimum 70% correct answer

& within available Re-take.
Complete every lesson of this course serially.
Don't click on the "

FINISH COURSE

" button.
If you click on the "FINISH COURSE" button then the course will be finished, you will unable to complete the next lessons or parts of this course and a Certificate will be generated.
Instructor of this course: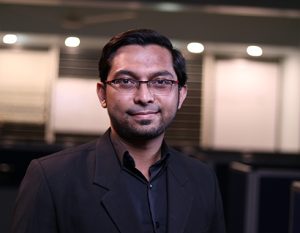 Mamun Morshed
Course and Training of this instructor:
Course Features
Lectures

12

Quizzes

3

Duration

41 minutes

Skill level

All levels

Language

English

Students

10

Certificate

Yes

Assessments

Self
Chapter 1

Chapter 2

Chapter 3

Chapter 4

Chapter 5

Chapter 6

Chapter 7

Chapter 8

Chapter 9

Chapter 10

Chapter 11

Chapter 12

Course Exam