Training  Outline
Drafting is an Art. It is like drawing a picture. We can perceive any transaction just by reading the Agreement similar to understanding the inner meaning of any fact just watching the picture. In the Corporate Sector, the importance of Agreement can't be denied in any way rather it bears extensive significance. Almost each and every type of transaction is made through written Agreements. In the international arena, this matter is largely applicable. If the drafting is made in a good method complying with the required and relevant laws, rules, and regulations, there is less possibility of complexity and difficulty in any transaction. But if the drafting is in faulty form, it may certainly lead to complexity and create mistrust among the parties. And thus, the business transaction may also be hampered and create huge losses to institutions, companies as well as corporate bodies. A single word may make a huge loss to your institutions or companies. So, I think, for dealing the business matters in a proper way, we need to have good agreements with the other parties.
In Bangladesh, the Corporate Sector is rising as well as enriching day by day. And the corporate culture, norms, rules, values are also developing in this sector.
The corporate culture largely demands the presence of written documentation in almost each and every matter. Moreover, our corporate sector has largely engaged in business transactions with the other countries of the world as well. In this regard, the transaction largely demands and requires the presence of a written Agreement.
Last few years, I have practically worked on the Agreement matter and collected more than 120 types of sample Agreements only on Corporate Matters and preserved them in my possession. And, I think, these will certainly be helpful to your business and this will certainly increase the profit of your company, institution, organization as well as increase the revenue of our Country.
The specific objectives & benefits of the training course are:
To know the drafting of Corporate Agreements in a systematic way.
To be acquainted with the laws, rules, regulations, cases, etc. on this subject.
To understand Corporate Drafting perfectly through practical experiences and examples.
To be acquainted with the common mistakes, loopholes, gaps, and problems of corporate drafting and how these problems can be resolved.
To know the techniques of drafting an ideal Agreement.
To know how an Agreement may be Valid, Void, or Voidable.
Participants will be able to protect their business from any loss due to unknown legal matters and compliance in drafting Agreements.
Methodology
PowerPoint Presentation, Practical drafting, Group Discussion, Question and Answer, Case Study.
Contents of Training:
Introduction to the techniques and practices of Drafting Corporate Agreements.
Definition, scope, types, differences, and area of the Drafting Corporate Agreements.
Discussion of the essential and relevant legal matters and compliances of an Agreement.
Analysis of the essential elements of the ideal Contracts or Agreements.
Analysis of the essential elements or segments of national Agreements.
Analysis of the essential elements or segments of an international business Agreement.
The drafting and vetting of the local Agreements (practical).
The drafting and vetting of the International Agreements (practical).
How to draft an ideal Corporate Agreement (practical).
How to give an opinion to an Agreement (Practical).
Real-life and practical problem-based solution.
Stamp matters in an Agreement.
Discussion of the Relevant laws
Question and Answer on the second session
N.B: The softcopy (MS Word) of about 120 types of Agreements shall be provided to the participants' email.
Note:
After completing every lesson click on the "

COMPLETE

" button the go to the next lesson.
Must set up your first name, last name, and display name from settings of your profile for your certificate.
don't click on the "

FINISH COURSE

" button.
If you click on the "

FINISH COURSE

" button then the course will be finished and a Certificate will be generated.
More details: https://thrivingskill.com/faqs/
Training Instructor: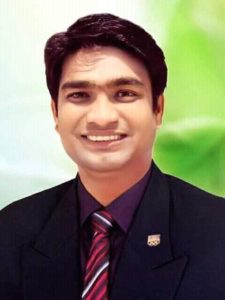 Courses of this Instructor:
Course Features
Lectures

15

Quizzes

0

Duration

1.5 hours

Language

Bangla

Students

21

Certificate

Yes

Assessments

Yes
Mohammad Maidul Islam Polok

Drafting

Awesome. Such a good mentor indeed having big source of practical knowledge. Very profitable course specially for me as a lawyer. Wish him all the best & i would love to have more courses from this learned judge sir. Love it.