Project Management
Training Overview: Virtually every organization runs projects, either formally or informally. We are engaged in projects at home and at work. Across settings, planning principles and execution methodologies can offer ways in which projects can be run more effectively and efficiently. The focus of the course lies in how to plan, start, lead and complete projects. A central element is that the course participants develop their own project plans in groups. Project management provides organizations and individuals with the language and the framework for scoping projects, sequencing activities, utilizing resources, and minimizing the risks of the projects. This is a …
Training Overview:
Virtually every organization runs projects, either formally or informally. We are engaged in projects at home and at work. Across settings, planning principles and execution methodologies can offer ways in which projects can be run more effectively and efficiently. The focus of the course lies in how to plan, start, lead and complete projects. A central element is that the course participants develop their own project plans in groups. Project management provides organizations and individuals with the language and the framework for scoping projects, sequencing activities, utilizing resources, and minimizing the risks of the projects.
This is a fundamental course on the key concepts of planning and executing projects. In this course, the basics of planning and management fundamentals will be covered for giving introductory ideas about the planning and management of a project. Students will identify effective project management practices and their related processes of implementation. Students will examine the elements of sound project management and apply the generally recognized practices to successfully manage projects. The lecture on this course will identify factors that lead to project success, and help learn how to plan, analyze, and manage the projects. Learners will be exposed to state-of-the-art methodologies and to considering the challenges of various types of projects.
Learning Objectives
Along with other skills, Project Planning and Management course will provide an in-depth exploration of the FIVE knowledge domains and TEN Knowledge Areas of the learners such as (i) Five Knowledge Domains like Initiating the Project, Planning the Project, Executing the Project, Monitoring and Controlling the Project, Closing the Project) and (ii) Ten Knowledge Areas like Integration Management, Scope Management, Schedule Management, Cost Management, Quality Management, Resource Management, Communications Management, Risk Management, Procurement Management, Stakeholder Management or in other words can be called as 6Ms like Man, Machine, Materials, Money, Method, and Market.
1. Basics of Planning and Management
2. Fundamentals of Project Management
3. Phases of Project Management
4. Project Parameters
5. Initiating the Project
6. Planning the Project
7. Project Organization
8. Executing the Project
9. Monitoring and Controlling the Project
10. Closing the Project
Note:
After completing every lesson click on the "

COMPLETE

" button the go to the next lesson.
Must set up your first name, last name, and display name from settings of your profile for your certificate.
don't click on the "

FINISH COURSE

" button.
If you click on the "

FINISH COURSE

" button then the course will be finished and a Certificate will be generated.
More details: https://thrivingskill.com/faqs/
Training Instructor: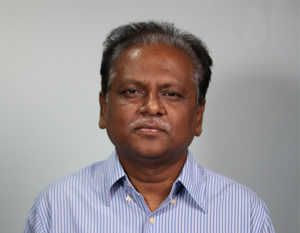 Courses of This Instructors: