Course Outline: Company Registration Process in Bangladesh  
This training shall provide the details process on the registration of a company in Bangladesh. The new entrepreneurs, service holders, experienced businessmen, start-up businessmen, lawyers, academicians etc. face the problem of the incorporation system of any company in Bangladesh. Whenever an entrepreneur starts a business, he/she needs the basic knowledge about the registration of a company, firm, proprietorship etc. After that the employees of any company must need the basic company laws for the proper maintenance of the company.
The basic idea like shares, authorized capital, paid-up capital or share capital, directors, meeting minute, AGM, EGM, Return, charge creation, winding-up etc. are very important for any person related to the company.
For dealing the business matters in proper way, we need to have good knowledge of company laws and practices. It is most important not only for the employees but also for the employers of all types of institutions and organizations.
Our corporate sector is largely engaging with the business transaction with other countries of the world. In this regard, the transaction largely demands and requires good knowledge on company laws.
Thus, this workshop is arranged to provide the practical knowledge about the registration as well as incorporation of a company in Bangladesh and in-depth knowledge on the company law of Bangladesh as well as other countries of the world.
Methodology
Lecture, Exercise, Power Point Presentation, Question and answer session.
The specific objectives of the training course are:
To acquire the theoretical as well as practical knowledge on the Company Laws.
To be acquainted with the fundamental, essential and relevant laws, rules, regulations, customs, cases etc. on this subject.
To know the registration process of any company in Bangladesh.
To learn the fundamental legal compliance on maintenance of a company.
How participants will be benefited after the course:
Participants will learn the fundamental rules and provisions of company laws.
Participants will be able to protect their business from any loss due to unknown of any legal matters and compliance with Company law.
Participants will be able to reduce the unnecessary legal costs in their business transactions.
Participants will also be able to protect their national interest as well as contribute to the economy of our Country.
The Workshop topic shall cover the followings:
Company definition, company Laws.
Artificial person status of company.
Perpetual succession.
Concept of Corporate veil.
Share
Debenture
Types of company
Limited by Share
Limited by guarantee
Limited by unlimited liability
One Person Company (OPC)
Private company
Public company
Foreign company
Trade organization
Society
Registration Process:
Name clearance
Memorandum of Association
Articles of Association
Amendment of Memorandum and Article of Association
Forms for registration of a Company
Fees and stamps
Certificate of incorporation
Chairman
Qualification and disqualification of chairman
Director
Qualification and disqualification of directors
Managing director
Qualification and disqualification of Managing Director
Qualification share
Seal of the company
Registrar of Joint Stock Companies (RJSC)
Share distribution
Return submission
Winding-up
Voluntary winding up
Members voluntary winding up
Creditors voluntary winding up
Winding up by the Court
winding up subject to the supervision of the Court
Official liquidator
Asset valuation
struck off
Post-registration activities
– Trade license
– Tax Identification Number
– Business Tax Identification Number
– Intellectual property registration
-Trademark
– Patent
– Copyright
– Design
– Export Registration Certificate
– Import Registration Certificate
Question and Answer on the first session.
Note:
After completing every lesson click on the "

COMPLETE

" button the go to the next lesson.
Must set up your first name, last name, and display name from settings of your profile for your certificate.
don't click on the "

FINISH COURSE

" button.
If you click on the "

FINISH COURSE

" button then the course will be finished and a Certificate will be generated.
More details: https://thrivingskill.com/faqs/
Training Instructor: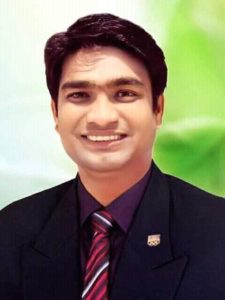 Courses of this Instructor:
Course Features
Lectures

13

Quizzes

0

Duration

2.5 hours

Language

Bangla

Students

13

Certificate

Yes

Assessments

Yes