Training Overview:
Export-Import Business Planning and Operations course is designed and articulated to sharpen the participant's knowledge and skills in doing /operating Export-Import business efficiently and successfully. Learning the process and procedure of export-import basics, challenges/ risk factors and solutions and success issues, conducting research, and staying informed can help you succeed in your export-import venture/operation. Step by step process and procedures have been described in this training program, as participants can gather knowledge easily and implement the training result in real-life business. This course is planned in such a way that within a short period of time the participants can engage them in doing /operating Export-Import business. Participants will be truly benefited and confident just walk away from the training room.
For Export-Import business your Bank plays a vital role to visualize your business. Good relationship and careful management with the Bank is required in Export-Import Business. Also, careful management is required while shipping your goods in case of export. As well a close monitor and efficient management is need while you handle the customs formalities while clearing the imported cargo/consignment from either Chittagong Seaport or Dhaka Airport or Benapole Land port or any other port in Bangladesh.
If the goods you need for your business are unavailable in this country or cost less in others, then you may want to import them. Importing commercial goods into Bangladesh is a regulated activity. The Chief Controller of Import and Export authority is the government organization that enforces import and export regulations. Importing is big business in these days.
Exporting is also a very prestigious and dignified business activity that gives you great pleasure as well as great income.
Export-Import business is one of the hot industries of the new millennium. Export-Import business becomes more and more rewarding, both in terms of profit and personal satisfaction.
Who can attend?
The business owners or individuals are  interested to start an export-import business, graduate business & engineering  students, professional  already engaged in  Commercial, Export, Import, Procurement, Logistics, Supply Chain, Distribution, Shipping, Freight Forwarding, Customs, Courier, Training, International Trade, and  many more learning minded people  those are involved in Private Sector, Public sector, and Nonprofit organizations (NGOs)
Training Objectives:
Explain the main concept of Export, Import, L/C, Banking, Shipping and Customs, C&F Agent Formalities (in the case of Export  and Import)
It aims to provide participants foundational and advanced knowledge on how to tackle, resolve, and manage myriad complex problems and issues that confront Export-Import managers.
The purpose of the course is to recognize the right and complete process and procedure of Banking formalities, shipping export consignment, maintain customs and clearing formalities for imported goods, raw materials, equipment, machinery, spare parts, etc.
Strengthening the Capacity of the professional involves in Export-Import as they can find out GAP, minimize cost and shorten lead time
Manage shipping and Customs formalities to export the products and services to the right places at the right time and satisfy the customer.
Manage customs and clearing formalities of Imported products and services at the right time and satisfy the customer.
Learning Methodology:
Lecture & discussion
PowerPoint Presentation
Peer learning
Group work and presentation
Experience sharing
Case study exercises
Video clip
Training  Contents :
Export-Import Business Planning and Management:
Export Business Overview
Import Business Overview
Export Business Model
Import Business Model
Export-Import Business Planning Model
Systematic Export Procedure
Customs Formalities, Shipping, Clearing and Forwarding consignment in case of Export-Import :
Available Shipping lines & freight forwarders selection and management
Types of Exportable and Importable Items and Its Packing
Bargaining the Freight
Selection of Perfect HS.Code
Checking Restriction of  items as per Export-Import Policy of GOB
Appropriate Inco term usages for export transportation
Preparing the Export documents
Banking Formalities –Export Documents Negotiation
C&F agent selection and management
Manage the Customs Authority
PSI & Post shipment inspection
A to Z customs formalities and necessary arrangement for shipping/forwarding consignment in case of export-import
Learning Check
CHECKLIST, CASE STUDIES, EXERCISES, VIDEO CLIPS
Note:
After completing every lesson click on the "

COMPLETE

" button the go to the next lesson.
Must set up your first name, last name, and display name from settings of your profile for your certificate.
don't click on the "

FINISH COURSE

" button.
If you click on the "

FINISH COURSE

" button then the course will be finished and a Certificate will be generated.
More details: https://thrivingskill.com/faqs/
Instructor of this Training: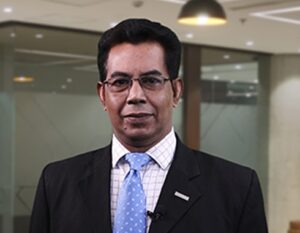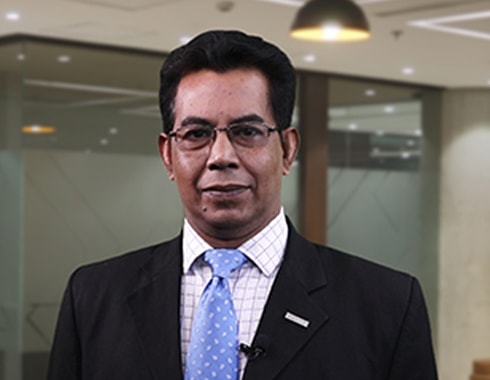 Courses of this Instructor:
Course Features
Lectures

20

Quizzes

0

Duration

3 hours

Skill level

All levels

Language

Bangla

Students

36

Certificate

Yes

Assessments

Yes