Video of this training is not available due to the restriction of the Instructor.
Contents of the Training:
Human resource planning aims at fulfilling the objectives of manpower requirements. It helps to mobilize the recruited resources for productive activities. Human resource planning is an important process aiming to link business strategy and its operation. Human resource planning ensures that people are available to provide the continued smooth operation of an organization. It means human resource planning is regarded as a tool to assure the future availability of manpower to carry on the organizational activities. It determines the future needs of manpower in terms of number and kind.
Human resource planning is important to cope with the change associated with external environmental factors. It helps assess the current human resources through HR inventory and adapts it to changing technological, political, socio-cultural, and economic forces. The main objective of having human resource planning is to have an accurate number of employ­ees required, with matching skill requirements to accomplish organizational goals.
The objective of the program: After successful completion of the program, participants will be able to determine proper Human Resource Planning which may lead to:
Ensure adequate supply of manpower as and when required.
Ensure proper use of existing human resources in the organization.
Forecast future requirements of human resources with different levels of skills.
Assess surplus or shortage, if any, of human resources available over a specified period of time.
Anticipate the impact of technology on jobs and requirements for human resources.
Provide lead time available to select and train the required additional human resource over a specified time period.
Areas to be covered:
Session-1: Human Resource Planning: Concept & Practice
HRP & Strategic HRP: Concept & Practice
The objective of HR Planning
Importance of HR Planning
Factors Affecting HR Plan
Problems in HR Planning
The difference in HRP Process: Small Vs big; Local Vs MNC
HRP: Focus point for HR Business Partner
Aligning HRP with Business Plan
Session-2: Process, Steps, and Models of HR Planning
Process of HR Planning
Five essential elements of HR Planning
Steps of HR Planning
Model of HR Planning
Session-3: Scientific and Mathematical Method for HRP
Productivity measurement method for demand forecasting
Regression analysis
Trend analysis or index analysis
Markov analysis
Movement analysis
Vacancy model
Delphi technique
Job analysis
Replacement chart
Session-4: Application and Impact of HRP
Application of HRP in Business
Design HRP for your organization
Impact of HRP in organizational operation & success
Target Participants:
HR Professional
OD Professional
Functional Head
Management people
Consultants
Benefit: After successful completion of the program participants will be able to:
Understand the concept of HRP in different angel
Calculate the Human Resources scientifically
Ensure the right number of people in the organization
Prepare and implement succession planning for the organization
Note:
All participants will get a digital certificate from Thriving Skills Limited.
Must set up your first name, last name, and display name from settings of your profile for your certificate.
If you click on the "FINISH COURSE" button then the webinar will be finished and a Certificate will be generated.
Instructor of this Training: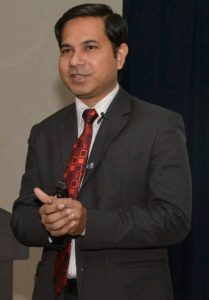 Rupak M Nasrullah Zaidi
Course Features
Lectures

1

Quizzes

0

Duration

4 hours

Skill level

All levels

Language

English

Students

10

Certificate

Yes

Assessments

Yes
Bushra Tabassum

HR Planning: Scientific and Mathematical Calculation

The training session was very effective. The trainer seemed to be very knowledgeable regarding the topic and he was very cooperative with the trainees. Overall my experience was really good and the output met my expectations. But instead of 1 day long training, I would suggest short timed 2/3 days training, so it becomes easy to grab the lessons.