How to Win an Interview Skill to Succeed
Introduction Why some people are not hired? One of the most important reasons is that they do not have a plan for their career, how they will develop their career, what to do and what not to do. The purpose of planning a career for effective career growth is to understand and improve oneself. Proper planning and research for a career and preparing for that can bring success. Course Outline: Introduction and purpose of an interview Types of interview Interview planning How to deal with questions and situations STAR Technique Dealing with tricky questions Why few people are not hired …
Introduction
Why some people are not hired?
One of the most important reasons is that they do not have a plan for their career, how they will develop their career, what to do and what not to do. The purpose of planning a career for effective career growth is to understand and improve oneself. Proper planning and research for a career and preparing for that can bring success.
Course Outline:
Introduction and purpose of an interview
Types of interview
Interview planning
How to deal with questions and situations
STAR Technique
Dealing with tricky questions
Why few people are not hired
Top causes of interview blunders
Learner Outcomes:
At the end of this course participants will be able to:
Understand how to deal with an interview
How to interview preparation is aligned with career
How to win a successful career
Training Method:
The training uses participatory methods such as online case studies, role play, open discussion, storytelling and Audio-Video presentations, Brain Storming, Lecture-Discussion Sharing/Participatory, Practical Problem Solving, Exercise.
Participants have the opportunity to learn by doing, learn from each other, and learn from the trainer.
For Whom:
Fresher, job seeker, the interviewer
Note:
After completing every lesson click on the "

COMPLETE

" button the go to the next lesson.
Must set up your first name, last name, and display name from settings of your profile for your certificate.
don't click on the "

FINISH COURSE

" button.
If you click on the "

FINISH COURSE

" button then the course will be finished and a Certificate will be generated.
More details: https://thrivingskill.com/faqs/
Training Instructor: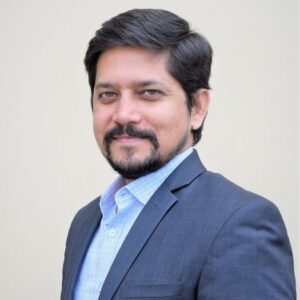 Course and Training of this Instructor: