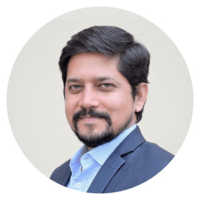 Hasan Taiab Imam
Head of Group HR, Bengal Group of Industries
I am a realistic and commercially focused HR professional and familiar with the challenges like Employee Relations, Strategic HR Planning, HR System, HR operations including Recruitment and Selection, Training and Development, Compensation and Benefits, EHS, Disciplinary procedures, Bangladesh Labor Law, Competency Development, Project management, HRIS, Risk management and employer branding.
In addition, I am a certified "Strategic Business Partner- HR" in my current position and serve on the executive team.
I have experienced modernizing the HR department in previous organizations, and have led the adoption of all people processes, system, policies and procedures.
I have fostered a learning organization in my current and previous organizations. I established a performance development and career planning process that utilizes internal development opportunities for employees including mentoring, team leadership. In addition, my understanding of business and serve to the executive team in the decision making level is identified and proven.
Specialties: Policy & Process Development and making, Succession Planning, Talent Acquisition and Assessment, Diversity, Employee Relations, Competence Development, Process Automation, HR Operations, HR Risk management, Recruitment, HR analysis, Disciplinary procedures, Performance Evaluation Process, Organizational Development, Training, Event Management, Inquiry/Investigation, Negotiation, Change Management, External Stakeholder Management, Problem Solving and Influencing Skill.