Course Description:
Most incidents involve multiple, interrelated causal factors. They can occur whenever significant deficiencies, oversights, errors, omissions or unexpected changes occur.
There is a value on collecting data on all incidents and potential losses as it helps to prevent more serious events.
Good investigation is a key element to make improvements in health and safety performance.
This course is concerned with the importance of reporting of incidents and accidents at work, their investigation and technique of investigation using ICAM to help organizations benefit from the investigation and recording process.
You will get to know about Terms used In Incident Investigation, Type of Events, Purpose and Benefits of Incident investigation, Swiss Cheese model, Incident Cause Analysis Method, 5 Why technique, Data collection & analyze method from this training.
At the end of the course, resource materials will be given on Checklists, Investigation report format, and other necessary documents that will help you to implement at your own organization and make you a hero to your management.
Audience/Course is designed for which Audience? 
Occupational Safety, Health and Environment professionals, Managers, Engineers and Supervisors, anyone interested in Occupational Safety, Health and Environment profession, anyone responsible for Incident investigation in their organization, anyone assigned as Lead Investigator in their organization
Prerequisites Courses if Any
No specific knowledge needed; however, some knowledge on Incident Investigation would be a plus
Why This Course?
If you ever had a difficult situation on Investigating an Incident and find out the Root cause properly and effectively, this course is for you. This course will give you enough resources and In-depth knowledge on Incident Investigation.
This course has been designed to provide detail knowledge to Safety Professionals, Managers and Business Leaders to Incident Investigation techniques.
This course will definitely help you to take your career a step forward.
Learning Outcomes
How Incident Investigation is conducted using Incident Cause Analysis Method (ICAM)
Benefits of proper Incident Investigation
How Human Errors can lead to Incident
How Investigation Team is formed
What is the Incident Investigation process and what is GOAL (Gather, Organize, Action & Learn)
How PEEPO (People; Environment; Equipment; Process; Organization) is used to gather Data
How data can be organized and analyzed using 5-Why technique
How Corrective and Preventive Actions are defined
What should be included in Investigation Report
Notes:
After completing each lesson, you have to click on the "

COMPLETE

" button then go to the next lesson.
Must fill up your

first name and last name then set the display name

for your certificate.
You have to complete all quizzes with a

minimum 70% correct answer

& within available Re-take.
Complete every lesson of this course serially.
Don't click on "

FINISH COURSE

" button.
If you click on the "FINISH COURSE" button then the course will be finished, you will unable to complete the next lessons or parts of this course and a Certificate will be generated.
Course Instructor: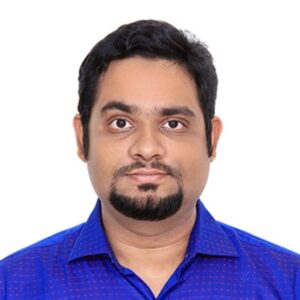 Course Features
Lectures

16

Quizzes

1

Duration

1.3 hours

Skill level

All levels

Language

English

Students

5

Certificate

Yes

Assessments

Self
Incident Investigation – Incident Cause Analysis Method

Basic Concept

Introduction to Investigation

Investigation Process

Summary & Quiz