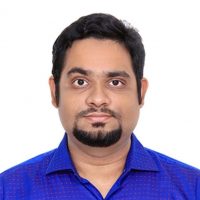 Ziaul Hassan Serneabat
Safety, Health and Environment Professional
I am a Safety, Health, and Environment Professional and Trainer. I train hundreds of persons each year on Permit to Work, Energy isolation, LOTO, Electrical infrastructure, Work at height, confined space, Fire Safety, Road Safety, Behavioral Based Safety, and Process Safety on different platforms.
Currently, I am working as Country Head of EHS in Bangladesh Edible Oil Limited (A Joint venture between Wilmar International and Adani Group).
I am CQI & IRCA-UK Certified OHSMS ISO 45001:2018 Lead Auditor and ISO 14001:2015 Lead Auditor.
He owns a variety of high-end safety and health certificates such as NEBOSH, PSM, HAZOP, OSHA, Fire Safety, Boiler Operation, and more.
I have graduated in Industrial Engineering and hold an MBA degree also.
I have more than 10 years of field experience working in all the multinational organizations like Lafarge Cement, Wilmar International, etc. which practice high-level Safety and Health culture.
I conducted the Health and Safety Audit on OHSMS 45001:2018 in several plants of Vietnam and Malaysia.
I was the Country Representative in South East Asia Transport Safety Network
I was Regional Admin of Group Incident Reporting Tool Trained in Singapore.
I was Trained on Effective EHS Management and KPI reporting conducted in Malaysia, and Singapore as a part of the Global Development Program
I contribute to other training institutes on different courses on Safety, Health, and Environment.