Strategic Human Resources Management
Training Outline: Introduction: Strategic human resource management is an approach to the practice of human resources that addresses business challenges and makes a direct contribution to long-term business objectives. The primary principle of strategic human resource management is to improve business performance and uphold a culture that inspires innovation and works unremittingly to gain a competitive advantage. It's a step above traditional human resources and has a wider reach throughout the organization. Training Objectives: – Good HR to Great HR – To Build Organizational Sustainability – Transforming Organization with Professional & Strategic HR Training Contents: Module 1: Competitive Strategy & …
Training Outline:
Introduction:
Strategic human resource management is an approach to the practice of human resources that addresses business challenges and makes a direct contribution to long-term business objectives. The primary principle of strategic human resource management is to improve business performance and uphold a culture that inspires innovation and works unremittingly to gain a competitive advantage. It's a step above traditional human resources and has a wider reach throughout the organization.
Training Objectives:
– Good HR to Great HR
– To Build Organizational Sustainability
– Transforming Organization with Professional & Strategic HR
Training Contents:
Module 1: Competitive Strategy & HRM
Module 2: HR Operation, Process, Policy & SOP
Module 3: Talent Acquisition
Module 4: Compensation & Benefits Management
Module 5: Training Learning & Development Management
Module 6: Employee Relation & Engagement
Module 7: Conflict Management
Module 8: Talent Management
Module 9: Performance Management & Merit Review
Module 10: Succession Planning Management
Module 11: HR Auditing & HR Accounting
Module 12: Employer Branding
Module 13: HR Automation
Module 14: Organization Restructuring
Module 15: HR Professionals Career Management
Module 16: Managing Global Human Resources
Module 17: Work-life Balance, Integration & Motivation
Module 18: Networking, Knowing Global Industry Leaders & Trends
Training Methodology:
– PowerPoint presentations
– Interactive Lectures, Handouts & Case studies
– Exercises with practical real-life examples, problems with solutions
– Group work; Sharing & Participatory
– Videos
– World's Best Practices
– Open floor discussion Questions & Answers
Target Audience:
– Young Emerging & Potential HR Professional (any level)
– Senior Management People
– HR Consultants
– Students or Academicians involved in the HR study
– Corporate Professional
– Employees of other Functions
– Independent Entrepreneurs
The "+" of the Training:
– Using innovative pedagogical methods
– Instructor lead the discussion for sharing experience
Note:
All participants will get a digital certificate from Thriving Skills Limited.
Must set up your first name, last name, and display name from settings of your profile for your certificate.
Don't click on the "

FINISH COURSE

" button.
If you click on the "FINISH COURSE" button then the webinar will be finished and a Certificate will be generated.
Instructor of this Training: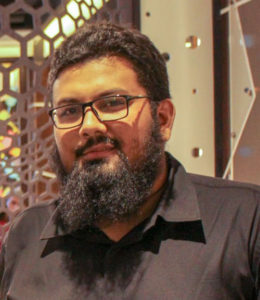 Sharier Mahumud Tushar
Course and Training of this Instructor: