Course Description
Research Methods for Professionals equips business professionals and learners with the skills to develop and undertake social research on business problems.
Research is defined as the systematic and objective process of generating and analyzing information for solving a problem. It provides theoretical and practical preparations for conducting social research. Business research is a systematic process of generating information for aid in making business decisions. This course covers the necessary skills and requirements for literature review, qualitative and quantitative research methods, and preparing a research proposal in addition to the pragmatics of ethics and project management. It mainly focuses on (i) identification of data sources, (ii) securing respondents, (iii) making a test investigation, (iv) sampling, (v) collecting data, (vi) identifying types and errors of collected data, (vii) tabulating and analyzing data, (viii) interpreting the findings and (ix) stating the conclusions and making recommendations.
In over THREE hours of content, this course covers all the necessary Research Methodology concepts. We strongly recommend you to follow the course while you are preparing your research paper alongside. As an extra help for you, each Module has noted as an attachment while there are worksheets for each module that you can download and print. Finally, we added quizzes so that you can test your knowledge and get ready for an exam from this topic.
Audience
Business Professionals
Entrepreneurs
Business Development Managers
Marketing Managers
Business Students – BBA, MBA, EMBA, PhD
Anyone who has an interest in Business Research Methods.
Prerequisite Courses if Any
Fundamentals of Management, Organizational Behavior, HRM, Strategic Management, Fundamentals of Marketing, Marketing Management, Economics, Statistics.
Why This Course?
This course is designed to provide business professionals, learners, and students with the necessary skills and knowledge to determine the information necessary to address an identified research problem (basic or applied) and, using this understanding, develop an actionable research proposal. In this process, the learners will gain an understanding of relevant approaches and elements of undertaking a research inquiry specifically to provide insights to solving a relevant problem. They will develop critical core competencies and skills required to carry out such an inquiry. These competencies and skills include (i) defining research questions; (ii) setting appropriate research objectives; (iii) developing research hypotheses; (iv) study design that incorporates research objectives and budgetary constraints; (v) secondary and primary data collection and instruments; (vi) sampling and analyzing methods; and (vii) effective reporting of results as well as the importance of ethical conduct in conducting research in both domestic and international business contexts.
Learning Outcomes
The course provides a strong grounding in understanding the research process enabling professionals to either engage an external research organization to undertake a study on their behalf in a business environment or, alternatively, action and complete a research project themselves as either the sole researcher or as part of a research team. In addition to the technical skills and knowledge required to be successful in these endeavors, the course also provides learners with a clear understanding of the ethical considerations involved in undertaking research and the special challenges evidenced in international and cross-cultural studies. On successful completion of this course, learners will have the following attributes and abilities:
Learning outcome 1: Learners will demonstrate they understand the research processes and how it applies to the field of business management.
Learning outcome 2: Learners will demonstrate they can use problem-solving and analytical skills to understand business problems and suggest research designs that would provide information that could contribute to a feasible solution.
Learning outcome 3: Learners will demonstrate they understand a range of qualitative and quantitative data collection and analysis techniques by applying these to the interpretation of research papers and research assignments.
Learning outcome 4: Learners will demonstrate they can assess the influence of cultural and philosophical considerations when selecting and applying the various qualitative and quantitative methods.
Text Book
Business Research Methods; Zikmund, William G; 9th ed.; South-Western, 2013.
Notes:
After completing each lesson, you have to click on the "

COMPLETE

" button then go to the next lesson.
Must fill up your

first name and last name

before complete this course for your certificate.
You have to complete all quizzes with a

minimum 70% correct answer

& within available Re-take.
Complete every lesson of this course serially.
Don't click on the "

FINISH COURSE

" button.
If you click on the "

FINISH COURSE

" button then the course will be finished, you will unable to complete the next lessons or parts of this course and a Certificate will be generated.
Instructor of this Course: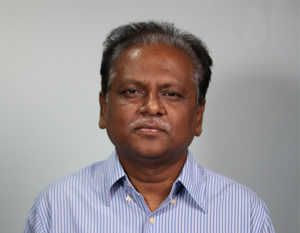 Courses of This Instructors:
Course Features
Lectures

91

Quizzes

1

Duration

3 hours

Skill level

All levels

Language

English

Students

21

Certificate

Yes

Assessments

Self