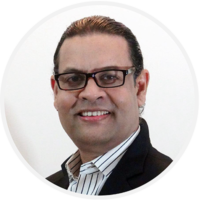 Jishu Tarafder
Chief Consultant, Corporatecoach
I am a training & development professional from Bangladesh. I have over 35 years of professional experience in diverse areas including hospitality management, general management, hotel & resort development, hospitality education, corporate training, executive coaching, inspirational speaking, sales & marketing, market research, customer service, business development, organizational development, painting, photography, videography, entrepreneurship, leadership and corporate wellness.
During my long professional career, I have inspired numerous individuals & organizations to achieve their respective mission, vision and goals. I have also helped them develop their competencies in order for them to achieve excellence.
My avocations & interests include personal development, public speaking, painting, photography, videography, sculpting, landscaping, farming, gardening, yoga, meditation, science, philosophy, simple living, homesteading, eco resorts, eco tourism, spirituality and nature.
My vision is to contribute extensively to creating a better world through various human development and philanthropic activities.
My mission is to create a positive impact in people's lives through speaking, training, coaching and mentoring.
My lifestyle philosophy is to adopt a minimalistic, simple, eco-friendly and artistic lifestyle incorporating the best human values in life.
My personal value system includes conscience, leverage, aesthetics, simplicity, synergy, integrity and creativity (classic).