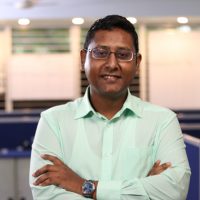 Md. Mehanazuddin Rupom
Data Management & Presentation Expert
Md. Mehanazuddin Rupom is one of the very succinct architect in the field of Data Management, Presentation and a passionate HR Professional. He has been helping organizations with his expertise as an external consultant & facilitator for more than 7 years.
By profession, he is the Country Human Resources Manager of AMANN Bangladesh Limited, a German based multinational company in Textile industry. He is also responsible as Employee Engagement Lead – Asia from AMANN Group, Germany. Prior to his current assignments, he worked with very reputed Local and Multinational companies like Lafarge Surma Cement Limited, Beximco Pharma and British American Tobacco in various Marketing & Human Resources roles. In addition to his professional commitment to the organization, he works as a professional Trainer in the field of Microsoft Office and Human Capital Development since 2012.
His area of expertise includes Professional Reporting with MS Excel, Excel Analytics, Dashboard Preparation, Shop-floor Data Management with MS Excel, Office Productivity with MS Excel, Business reports with Pivot Table and Excel Charting, Power Presentation with MS PowerPoint, Training Need Analysis, and Competency based Talent Management.