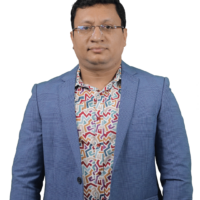 Wahiduz Zaman
Leardership & Sales-Marketing Expert
Wahid has more than 17 years of experience in multi-national and local healthcare industries in the areas of Strategic Marketing, Portfolio Management, Launch Readiness, Product Life Cycle Management, Sales Management, Business Development, Training & Organizational Development and Recruitment. Currently he is working in the leadership position in the world largest Switzerland based pharmaceutical company.
He is a certified coach of Leadership Circle Profile. He has conducted over 20 Leadership and coaching facilitation programs in different parts of the world including USA, Europe, Latin America, Middle East, Asia Pacific and Africa where 300+ global leaders participated. He is a certified SCRUM Master. He also has been conducting training and facilitation programs at BDJOBS. He has been working with Thriving Skills for developing online-based skill development programs. Locally he has been experienced to conduct over 30 training sessions in different topics where 500+ participants attended.
He has certified in the Strength Based Leadership under EXPLORE program aim at developing leadership skills and personal transformation from Naman Integrated Management Service Pvt. Ltd., India. He has attended Leadership Skill Building Program in Coaching Boot Camp by atrain – a Hong Kong based training academy.
Since 2014, he has been working on employees' innate talent theme that transforms personal and professional development. He is a pioneer in Bangladesh to design the course on Career Guidance for Pharmaceutical Industry for Beginners, Pharmaceutical Marketing Management Excellence and Strength Based Leadership.
He has attended training in several modules on Marketing Planning Excellence & Managing for Marketing Success and Successful Sales Management at Switzerland. He has trained in Negotiation Skills & Persuasive Force at Istanbul, Turkey. He has explored his capabilities attending a course on Consultative Selling Skill at Mumbai, India. He sharpens his thinking ability by joining a workshop on Design Thinking at KL, Malaysia. Recently he got trained on mind-set & behaviour changing advanced level team building activities at Gocek, Turkey.
Nevertheless, he has attended various conferences all around the world including San Francisco & Chicago in the USA, Australia, Austria, Italy, Spain, Czech Republic, Singapore, Thailand, Macao, Vietnam & Sri Lanka.
He has completed Executive Marketing Education under Marketing Champions Programme from INSEAD, world's leading and largest graduate business school, Fontainebleau France. He also acquired Advanced Certificate in Business Administration (ACBA) from IBA, University of Dhaka and AMDISA Secretariat, University of Hyderabad, India. Earlier he has obtained a Master's degree from Pharmaceutical Technology & Bachelor's degree in Pharmacy from the University of Dhaka.