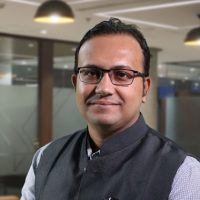 Ahmed Yahya Khaled
MANAGER, PLANNING-TECHNOLOGY, ROBI AXIATA LIMITED
Breaking silos between data, strategy and planning !
Experienced tech lead with a demonstrated history of being a spearhead in transforming telecom transport network from 2G era to 4G and beyond. Advancing Bangladesh by contributing with my experience, knowledge and lateral thinking skills in Robi Axiata Limited, country's no. one 4.5G network providing best data experience.
Being passionate about finding scalable solutions to real field problems I deeply care about learning, leading change, building great teams and helping others grow. Aside to my key roles in building a robust mobile backhaul network, presently working to build an ML-based decision making system to support strategic planning, capacity management, traffic prediction, cost and KPI measurement. Building a data-powered team to face the next generation digital challenges.
Specialties:
– Strategy & Planning
– Data Science with ML
– Visual Analytics
– Digital Transformation
– Learning Champion
– Skill and Knowledge Management
Always looking for opportunities to drive progress through data!