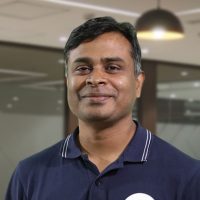 Naijur Rahman
CI, OPEX Consultant and Trainer
Naijur Rahman, Country Chief and Chief Consultant & Trainer at an International Training & Management Consulting Firm, Mind Works! Naijur is a Seasoned Professional Consultant & Trainer and one of the most known faces in Bangladesh in recent age in the field of Lean Six Sigma, Continuous Improvement, Productivity & Efficiency Improvement, Business Process Improvement, Soft Skill Development, People Management, Habit Reprogramming, Motivational and Personal Excellence.
Naijur has undergone extensive Training locally and Internationally on Lean Management, Six Sigma, Efficiency & Productivity Improvement, TQM, Leadership & People Management, Human Psychology, Neuro Science of Leadership, Psychology of Selling for the 21st Century, Adult Learning- Facilitation and Coaching (TOT), Reprograming of Habits, Cultural Transformation & Continuous Improvement Tools, etc. The Major Institute he has been trained with are TBM Consulting-USA, Aveta Business Institute-USA, Intertek Group Plc.-UK, Benchmark 6SigmaIndia, Vineet Sethi Consulting- India, Apparel Resources- India, etc. He is an International Certified Lean Six Sigma Practitioner, Guide & Coach.
Naijur last served the Position as Lead Trainer & Consultant at i-Academy of Intertek Bangladesh, Bangladesh of Office of Intertek Group Plc. The UK, one of the World's Largest MNC and Global Leader in Testing, Inspection, and Certification. In addition to the responsibility of i-academy, he coequal served Intertek as Head of Facilities & Procurement and in addition Team Leader of Operational Excellence Team and Continuous Improvement Team (CIT) in Intertek Bangladesh. In his 16 years of job experience he has worked on a very senior position in HR, Facilities, General Administration, Procurement, Operations, etc. for renowned National and International Organizations like- Intertek Bangladesh, Team Group, Gemcon Group, Kallol Group, Shakti Foundation, BRAC, etc.
As Trainer and Consultant Naijur has trained up thousands of people across the job tier from different walks of life including C-Level Executives of Different Manufacturing Plants and Business Process with a consistent NPS score of 9.80 out of 10 graded by his participants. His Total Commercial Training Delivery sums to approximately 12000+ hours.
As an Efficiency Enhancement Consultant he has been engaged with a number of Consulting Program on Operational Excellence, 360 Degree Efficiency- Productively and Employee Development Program with a number of Giant Level Manufacturing Plants and Business Process in Bangladesh & abroad with the exemplary rate of achievement.
In addition to Training and Consulting Naijur has been playing the role of Adjunct Faculty at East-West University & Bangladesh Institute of Management (BIM). He has also enlisted Trainer for SEIP Program under BGMEA, BKMEA and engaged as a trainer in Dhaka Chamber Business Institute, Bangladesh Japan Traning Institute (BJTI)  BDJobs, NRB Jobs, Business Raider, IPDP, Textiles Today Training, Sustainable Management System Inc., RMG Times, Arena Excellence, etc.  He has also empaneled Trainer for TUV SUD Bangladesh, UL VS Bangladesh. etc.
Naijur is a Fellow Member of Bangladesh Organization for Learning and Development (BOLD) and Bangladesh Society for Apparel Human Resources Professionals (BSAHRP)
Specialties: Effective Strategy Execution, Rapid Project Deployment using Lean Process, Reducing Variation in manufacturing & business process, Sustainable Cost Reduction, Lean Certification Training, Train the Trainer Facilitation, Soft Skill, NLP, Sales Motivation, Leadership & Employee Engagement, Continuous Improvement Strategies, Management Best Practices.