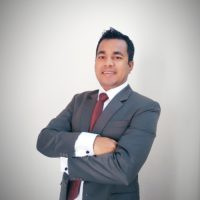 Rony Saha
Financial Analysis and Business Intelligence Professional.
Financial Analysis and Business Intelligence Professional.
Rony Saha, a Financial Management and Business Intelligence Professional with more than 10 years of job experience in Accounting, Financial Analysis, Inventory Management, Business Planning, Business Process Management, and Business Intelligence in different industries (e.g., Food Manufacturing, FMCG, Ceramics, Shipping, Oil and Gas Industry). Currently, he is serving to Multinational Oil and Gas Industry, Chevron Bangladesh as a Business and Financial Analyst. He is a member of the Bangladesh Economic Association (BEA), Bangladesh Society for Total Quality Management (BSTQM), and the Institute of Personnel Management (IPM).
In his career life, he is always preferring to eliminate guesswork, analyze data, and present actionable insights to help management and corporate end-user to make better strategic decisions. He is passionate to work with data and accelerating organization growth by maximizing cap value.
He has diversified experience in Operational Excellence, Process Improvement, Economic summary analysis, Costing, and budgetary control at all levels of the organization. His key area of expertise includes Market Research & Customer Satisfaction Survey, Business Planning and Data analysis with sustain improvement, Strategic Management, and Training Facilitation.
Before Joining Chevron Bangladesh, he served Index Companies, Haque Group of Industries, Matador Group, MST Marine Service, and Traders Limited in their different functional areas.
Academically Rony Saha has been awarded ACBA with distinction from IBA, University of Dhaka. He also completed graduation and post-graduation in accounting with a recommendable academic record-1st class in both examinations.