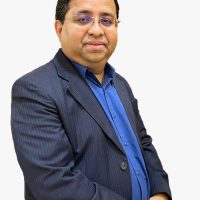 Prof. Dr. Md. Mamun Habib
Professor at School of Business & Entrepreneurship (SBE), Independent University, Bangladesh (IUB).
Biography of Speaker: Assoc. Prof. Dr. Md. Mamun Habib is currently involved with BRAC Business School, BRAC University, Bangladesh. Prof. Habib was also connected with the Asia Graduate School of Business (AGSB), UNITAR International University, Malaysia. Prior to that, he was involved with Dept. of Operations Research/Decision Sciences at Universiti Utara Malaysia (UUM), Malaysia. He is the Editor-in-Chief of International Journal of Supply Chain Management (IJSCM), London, UK (SCOPUS Indexed). He has 15 years experience in the field of teaching for graduate and postgraduate students, as well as in training, consultancy and research. Dr. Habib published about 80+ research publications, including International Conference Proceedings, Journal articles, and book chapters/books. He serves as the Editor-in-Chief/Lead Guest Editor/Editor/Editorial Board Member/Reviewer of more than 20 journals, particularly Scopus and ISI Indexed Journals. Prof. Habib delivers lecture as Keynote Speaker at various international conferences and also serves as General Chair, Program Chair, Technical Chair, Organizing Committee Member, Technical Committee Member, Track Chair, Session Chair as well as Reviewer of numerous international conferences.