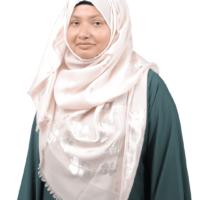 Samsad Jahan
Samsad Jahan has a master's degree in Business Administration majoring Marketing from IBA, Dhaka University and a bachelor's degree in Business Administration majoring Finance and Accounting from North South University, Bangladesh.
She worked few years in finance department of GrameenPhone Ltd. which is a part of Telenor Group. She has teaching, writing, editing and managing experience. She has taught in different schools locally and internationally. Worked in local and international NGOs. She is also a regular contributor writer for fajr magazine.
She has her second master's degree in Islamic Finance in INCEIF, Malaysia and working as a faculty of Business administration in International Open University. Besides working as master's thesis coordinator of same organization. Recently worked as Research Assistant in Finterra Technologies and INCEIF.